« FATBOY MODEL » – IDEAL FOR BEGINNERS
Extra-large with lots of volume, this model is incredibly stable for beginners. It is wide and thick which allows a good buoyancy. This range of boards (Fatboy) has an Handle to make them easy to carry.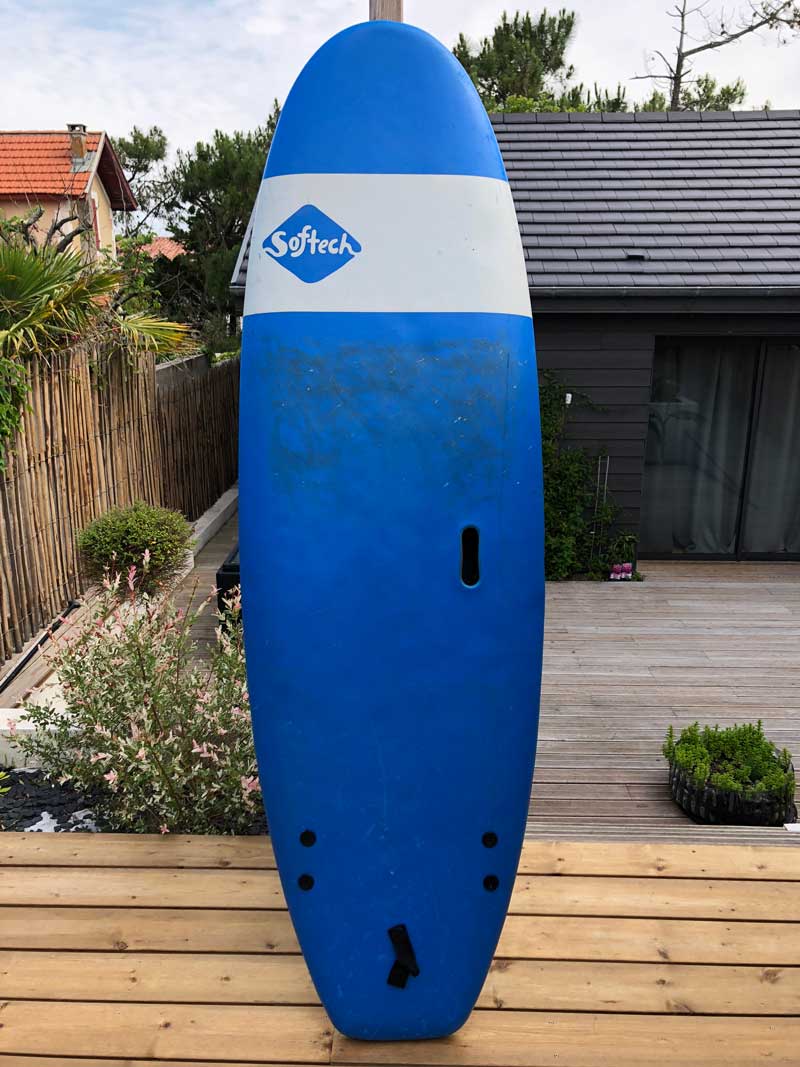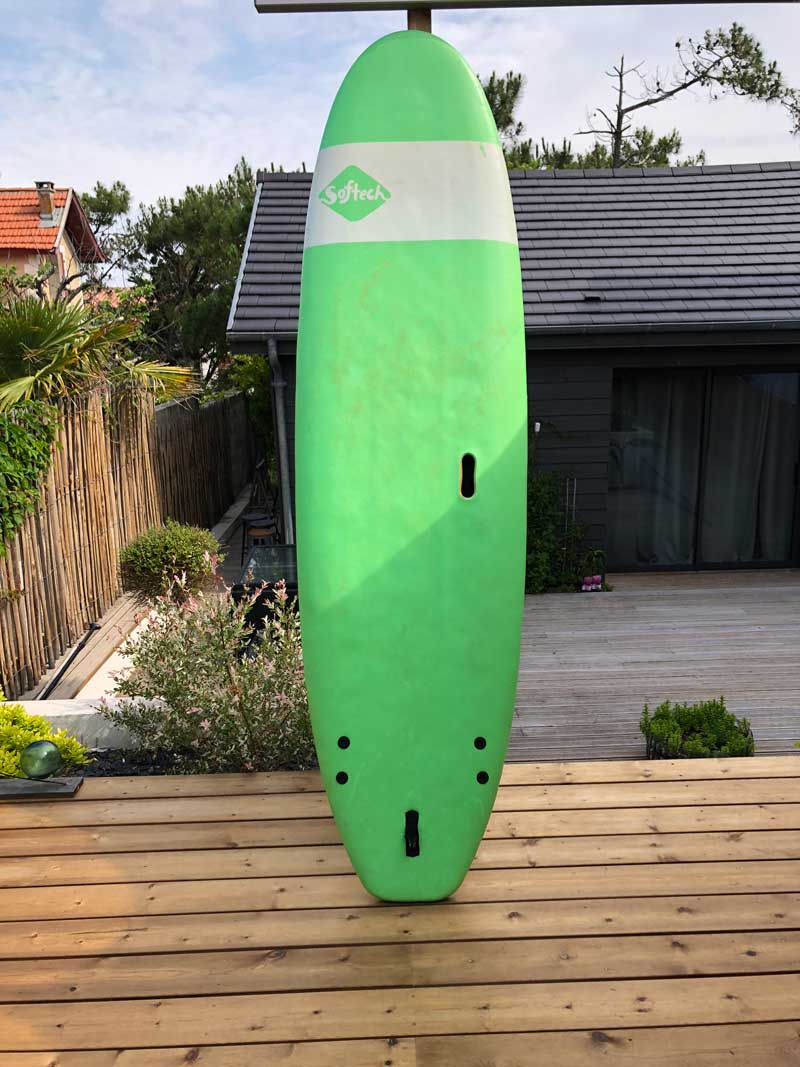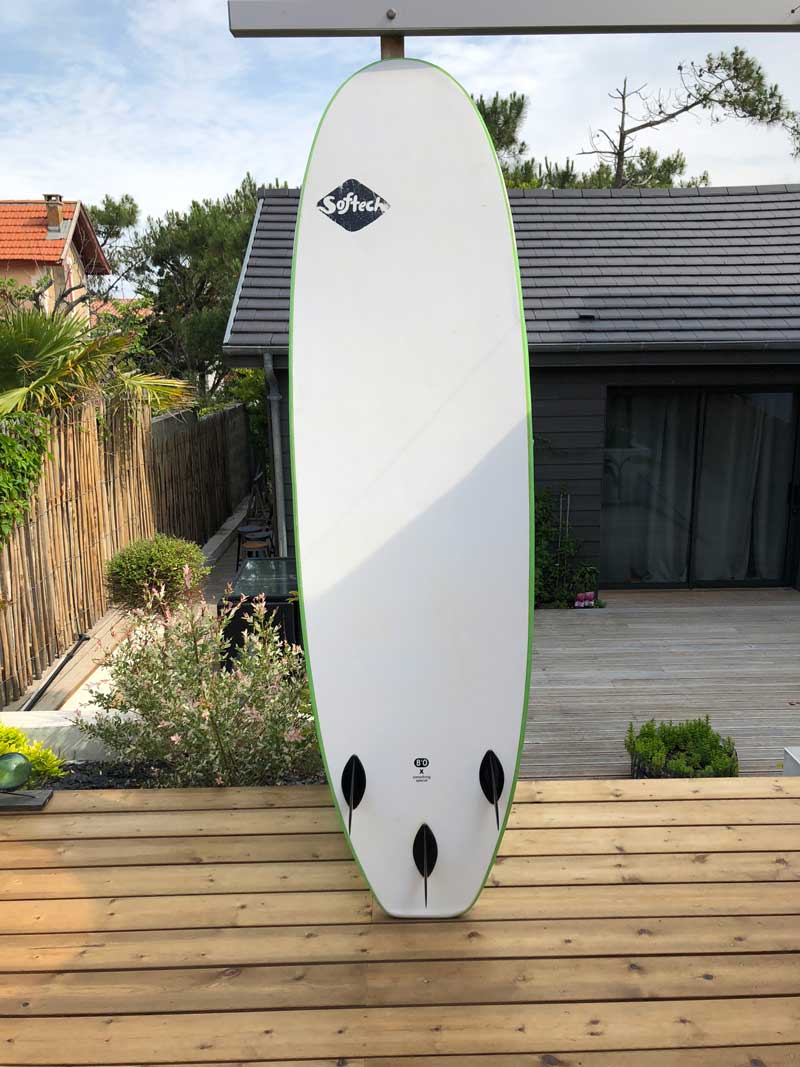 « SOFTBOARD 6.0 » – IDEAL FOR LIGTWEIGHTS AND KIDS
Ideal for small sizes with a good distribution of volume loads. These boards specially designed so that beginners can easily slide on the waves and stand up.
The large deck and abundance of foam create a very stable platform for surfers of all ages, allowing them to surf with confidence and learn the basics. This model can also be used by more experienced surfers who are looking to improve their surfing trajectories.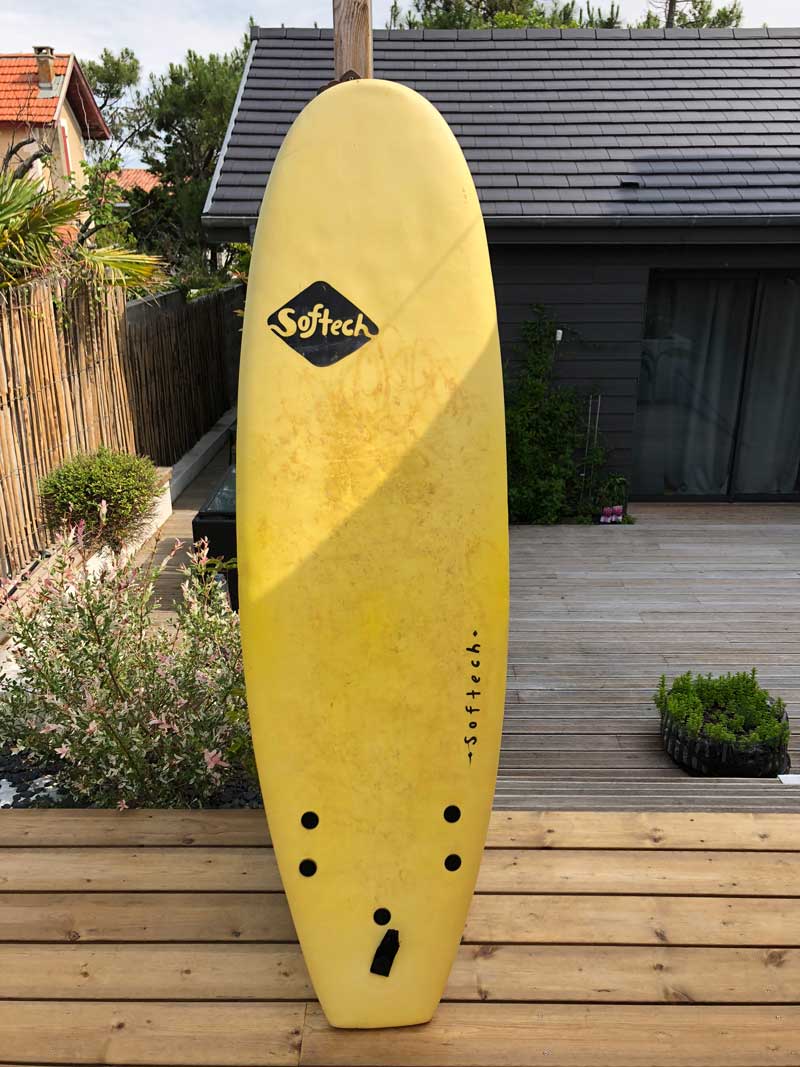 Handshaped Softboard 6'0″ – 54L
« SOFTBOARD 8.0 » – LONGBOARD TYPE
This model is perfect for surfers who want to glide the best, « longboarder  style ». With its elongated profile, it allows good maneauvrability but still keeps a good buoyancy.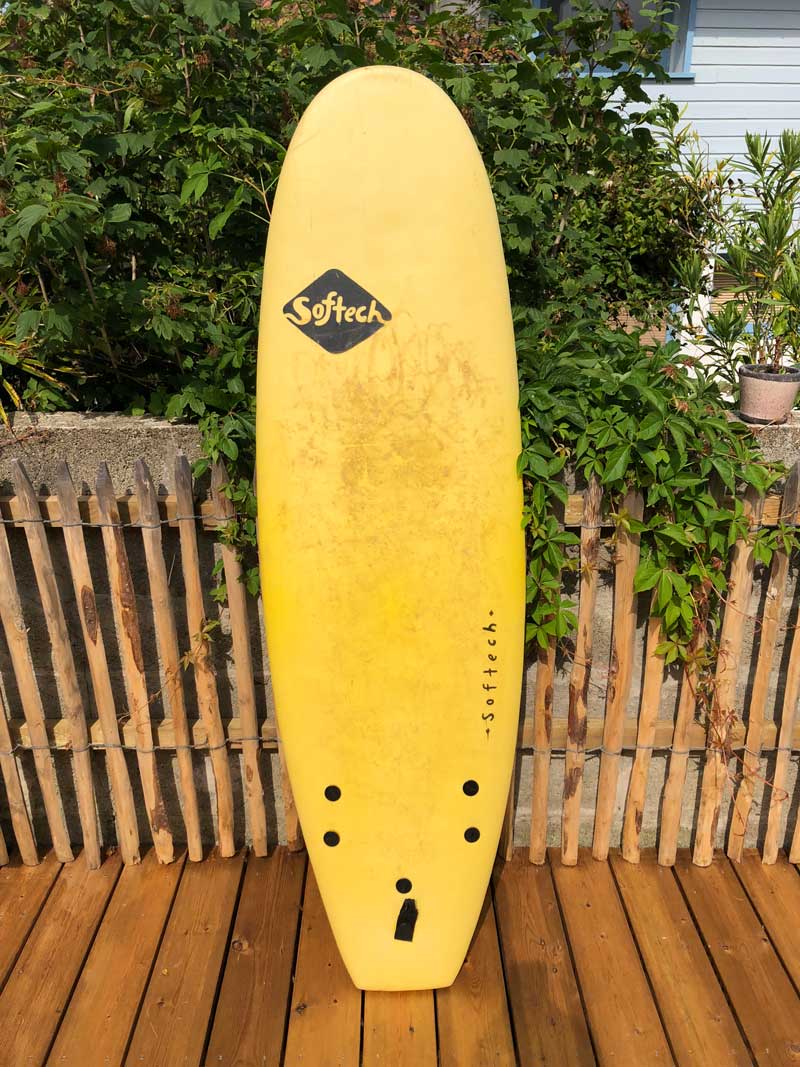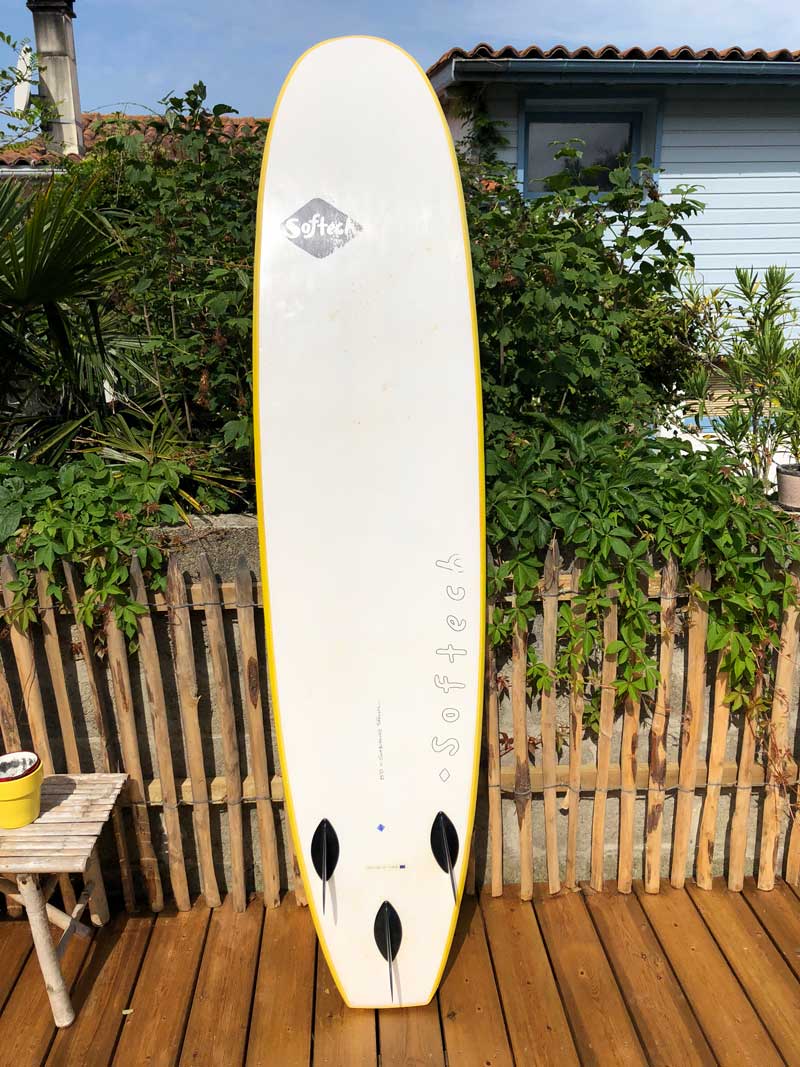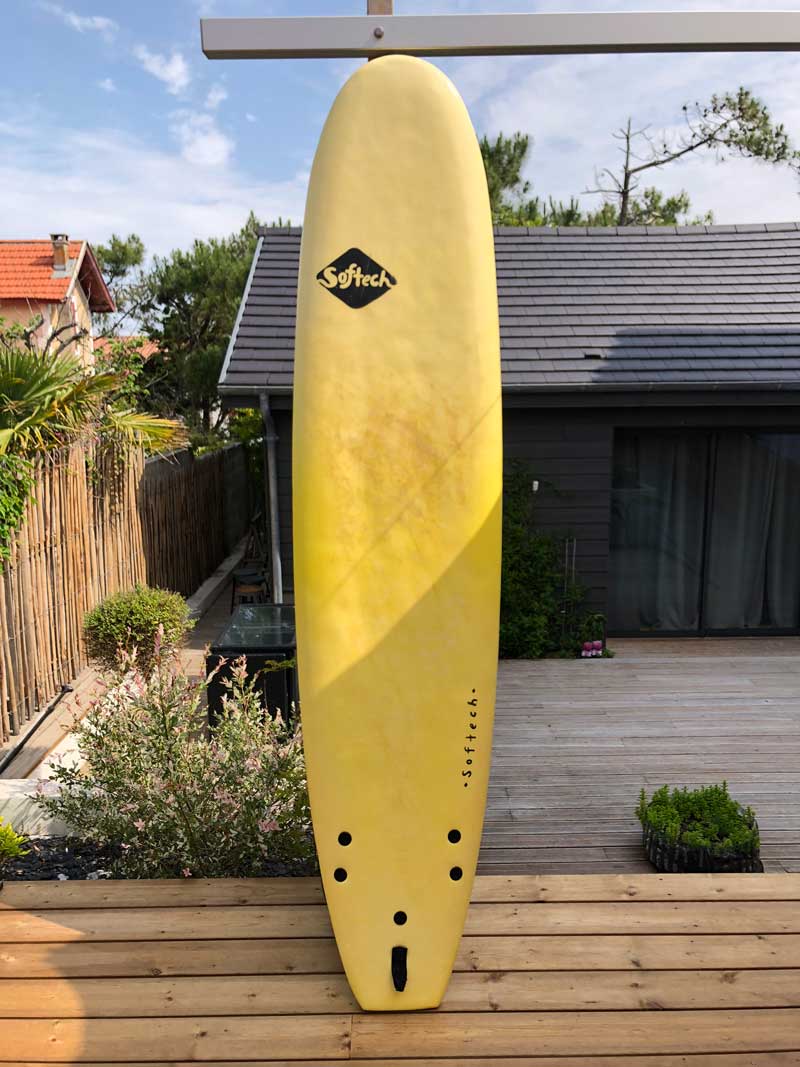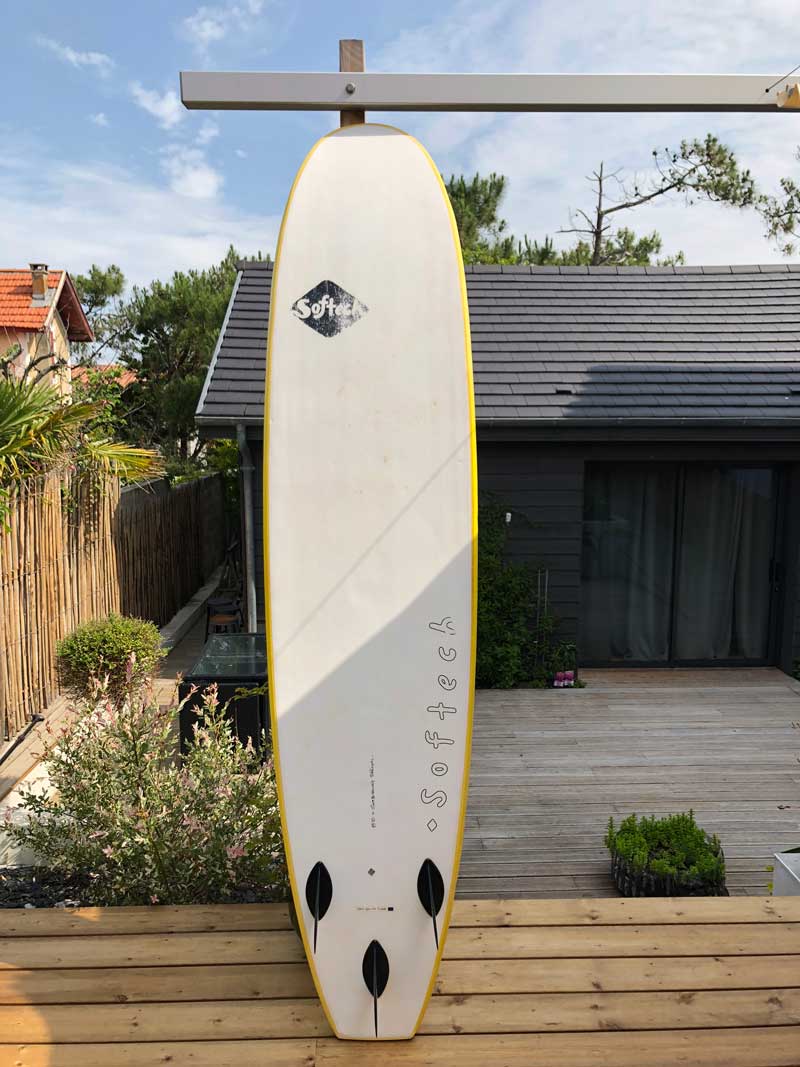 Handshaped Softboard 8'0″ – 94L
The Bali Surf Shop, located in the heart of Contis Plage, only a few meters from the ocean, welcomes you from April to October.
A real living space that will make you travel with its unique exotic atmosphere, you will discover all the biggest surf brands, a wide choice of boards and technical equipment, as well as many surprises in the colours of Asia and Latin America.
It will also be possible to rent a board adapted to your surfing level but also to book lessons to come and have fun with the « Contis Surf School ».
Our friendly team will be happy to advise you and answer your requests.
Have a good surf and see you soon in Bali Surf!
To know our opening hours, please call +33558427269