THE SURF LESSONS
From June to September, come and discover surfing in Contis alone or with your family. We offer you an innovative approach to learn to surf with an equipment that is 100% connected.
book a lesson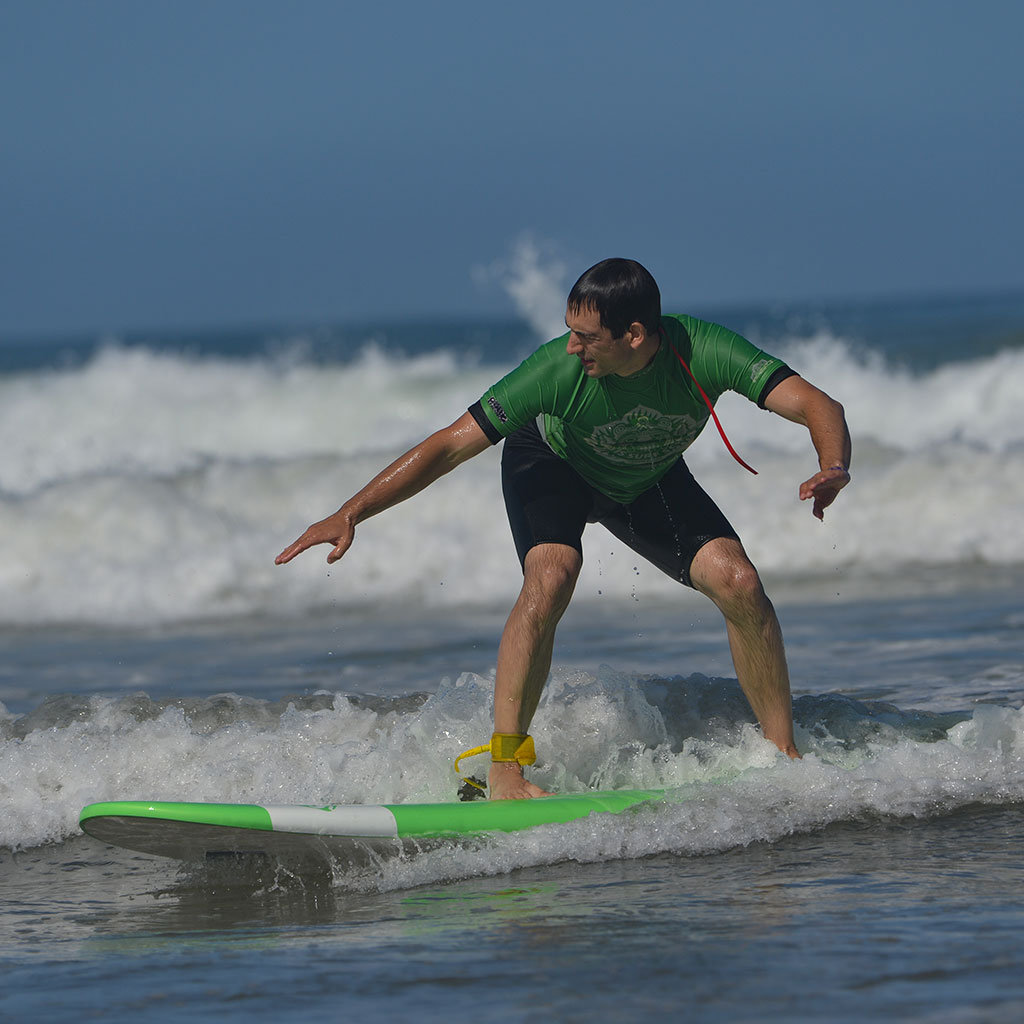 Summertime offers the best conditions to start surfing. Wave size is often perfect to start during this period compare to the big and messy winter months. Security is the first priority when teaching to new students.
That's why the teacher will always choose a zone where the student will be able to have a foot on the ground. Usually in the white water.
The boards and wetsuits are always chosed according to the size and weight of the student so they have maximum chances to success.
As you might know the ocean is always changing, that's why after the arrival on the beach, the teacher will always make a speech about the day's conditions. This analysis will review :
The wave size
A presentation of the sandbank where the students gonna surf
The rip or current direction
The landmarks on the beach
Then a warm-up of a few minutes will be done to avoid the risk of injury. After, the teacher will start talking about the actual practice. First he will introduce the material (Boards, Leashes, fins..)
Then the students will receive the explanations to learn how to stand up (take off), to keep the balance and the deferents notions of safety.
For those who already have a basic knowledge of surfing ( take off on the white water, paddling balance, knowledge of all the notions of safety, spot selection) the group level will be adapted, so everyone can follow the same instructions and exercices.
The teacher will be here to assist the students to choose the best moments to get to the back or the peak (past the whitewater), but also to improve their wave selection and timing to take off. In order to help them to improve quickly and one day becoming an autonomous surfer, respecting the values of this sport and the precious environment that « Les Landes » coast's represent.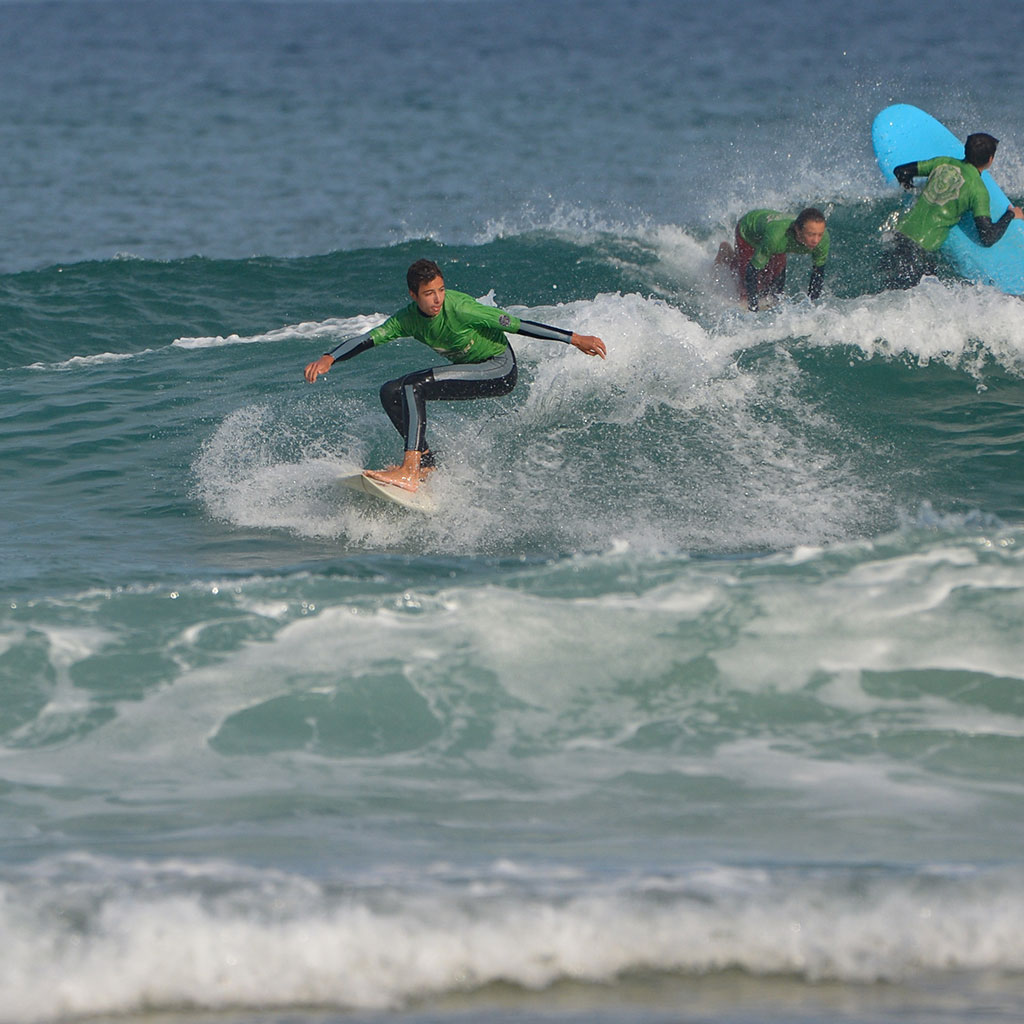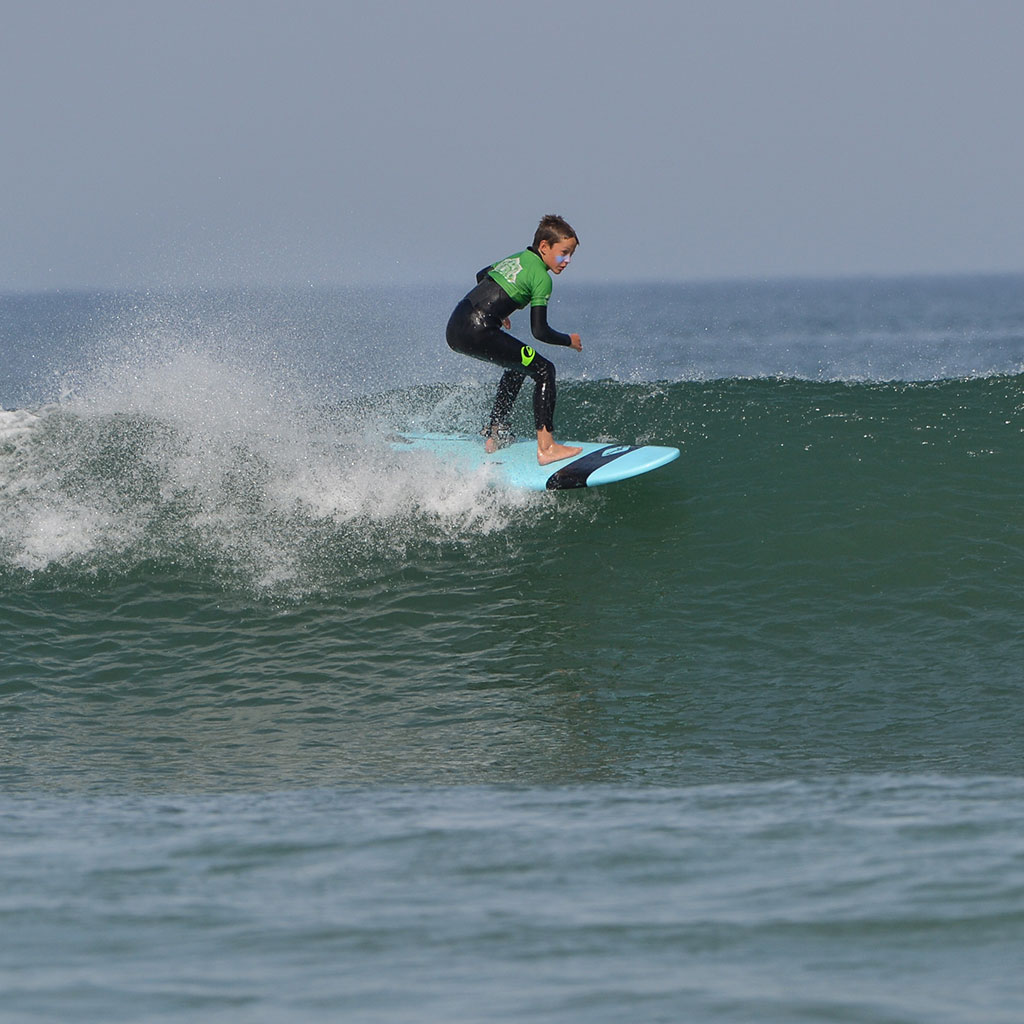 The school offers individual and personalized courses. The teacher will be exclusively available for you, allowing him to adapt his exercises to your level of competences. It is one of the best ways to progress quickly.
8 person per lesson maximum. Discount if a 2nd week of surfing is booked.
HIGH SEASON PRICES
(from 01/07 to 30/08)
 

100€ / 3 lessons of 2 hours

 

155€ / 5 lessons of 2 hours
LOW SEASON PRICES
(from 01/09 to 30/06)
 

87€ / 3 lessons of 2 hours

 

140€ / 5 lessons of 2 hours